If you're trying to decide between chip seal versus asphalt paving in Midland, a bit of added information about the differences between these materials can help you decide the right choice for your property. While both materials are similar and both offer lots of durability and reliability, they each have a few pros and cons to consider!
While noting the differences in these materials, remember that an asphalt paving contractor in Midland can also help you decide the best option for your property. He or she can assess your property's grade and soil conditions, average traffic and weather, and other such factors, and suggest the right paving material for your needs and budget.
1. What is Chip Seal versus Asphalt Paving for Midland Properties?
To decide between chip seal versus asphalt paving in Midland, you first need to know what those materials are and how they're constructed. In truth, chip sealing or a tar and chip pavement use the same components as asphalt, namely, hot liquid asphalt and chips or aggregates.
For standard asphalt, these materials are mixed and spread onto a base of aggregate while the mixture is still hot. The materials are then compacted or rolled into place. This material dries and hardens and becomes standard asphalt.
Chip sealing also uses hot liquid asphalt, which is sprayed in place. Chips are then spread or sprayed over that asphalt while it's still warm. The chips are then pressed into the mixture and the material dries and hardens.
2. Are Chip Seal and Asphalt Paving the Same?
While chip seal and standard asphalt are made from the same materials, you might not even realize when you're driving on a tar and chip driveway versus asphalt. However, this doesn't mean the finished materials are the same. A chip seal is typically best used for covering over existing asphalt; the material seeps into minor cracks and small potholes, leveling out and providing a fresh, smooth surface.
Because asphalt is installed while it's a paste or slurry, it's easier to create thickness with actual asphalt than with a chip seal. So, while the two start with the same materials and might look similar along the surface, they are not identical once installed.
3. Which is More Durable, Chip Seal or Asphalt?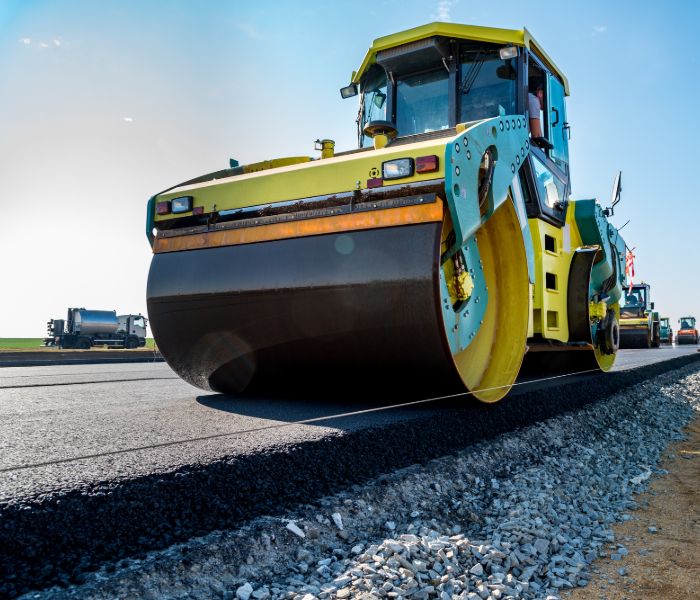 Since asphalt can be installed thicker than chip seal, it's usually considered more durable overall, withstanding heavy vehicle traffic more easily than a chip seal. Most asphalt installations last from 20 to 30 years while a chip seal or tar and chip might last 7 to 15 years.
The durability of asphalt is dependent on how well it's maintained, however. It's vital that property owners keep asphalt cool, clean motor oil and other fluids from the surface, and repair chips and potholes as they form. Without this regular maintenance and timely repairs, your asphalt pavement might not last any longer than a chip seal!
4. Which is Cheaper, Chip Seal or Asphalt?
A chip seal is often much cheaper than asphalt, but note that you might pay for two or three chip seal installations before you need to replace asphalt just once! This is especially true if you don't maintain that tar and chip driveway or roadway, and especially if you try to "skimp" on the material and use it on roads with heavy traffic where asphalt is the recommended choice.
On the other hand, a chip seal or tar and chip roadway can be a good choice for those with a low budget, and especially if your only other affordable option is gravel or river rock! Loose gravel or rock, even when pressed into place, is likely to fly out from under tires, risking chipped windshields and other damage. It will also loosen over time, so that you need to replace it or otherwise press it back into position.
5. When to Choose a Chip Seal versus Asphalt Paving in Midland
Asphalt paving is typically the most durable and reliable choice, versus chip sealing. However, chip sealing is an excellent investment for properties already paved with asphalt! Investing in chip sealing regularly can mean covering over cracks and other damage, as said, and providing asphalt with a layer of protection against the elements, extending its overall lifespan.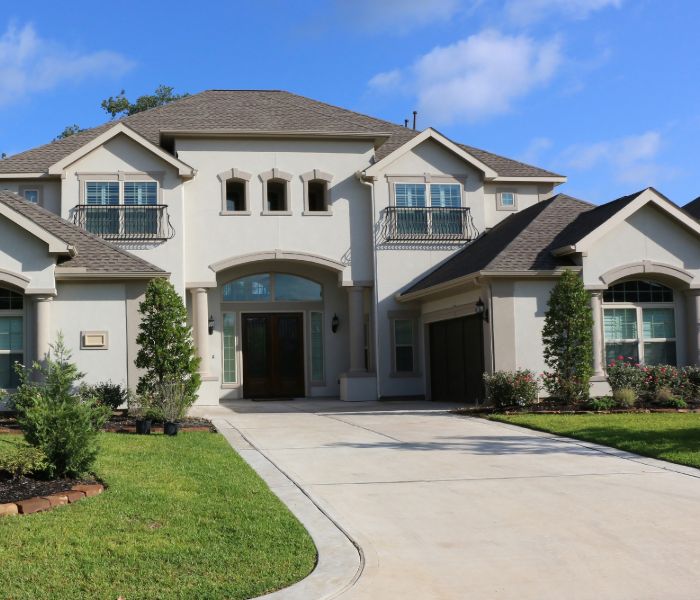 TM Asphalt Paving Midland is happy to bring this information about chip seal versus asphalt paving in Midland to our readers. If you still have questions about asphalt and other paving options for your property, turn to our trusted Midland asphalt paving contractors. We use only the most durable asphalt materials and ensure quality repairs you can trust. For more information, give us a call today!